Beyond Beer: Food & Wine Pairings for Game Day
Find out which wines pair best with your favorite game day dishes and scroll down to get our recipe for the perfect Game Day Sangria. Perfect for cheering on your favorite team!

Sponsored by

Fall sports are back! Tailgating at home can be as much fun as going to the stadium. This year, we suggest adding wine to the menu. Here are some great pairings. (Of course, you can always run a pick-six with a six pack from the Buy Rite beer collection.)

Hot Wings – Wines that are sweet or spicy go the distance with the robust Buffalo sauce and blue cheese dressing that accompany hot wings.

Dr Loosen "L" Riesling QBA – Germany – ($10.99 on sale!)
Slightly sweet with flavors of Granny Smith Apples, Pears, and lemon zest, but with enough acidity to clear the buffalo sauce from your palate, so you can grab another wing!
Chappoutier Belleruche Cotes du Rhone – France – ($12.99 on sale!)
This Rhone red is made from Grenache and Syrah and is packed with rich red fruit flavors with a peppery and spicy finish!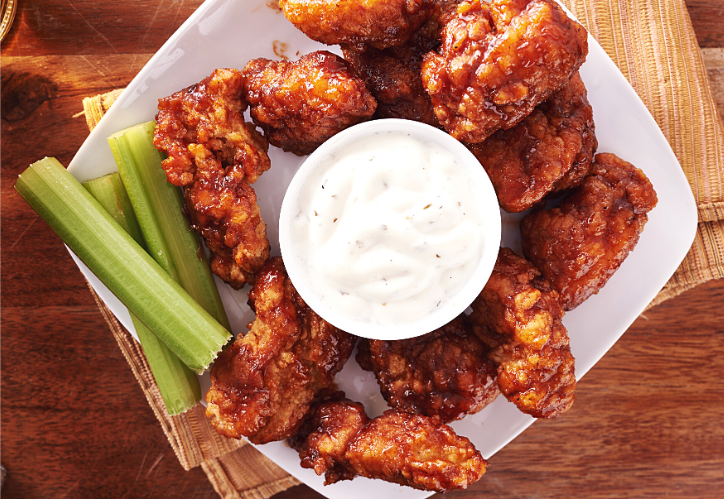 Dips and Chips – Rich and creamy dips call out for the snap of a rich and creamy wine.
Chloe Chardonnay, California – ($11.99 on sale!)
Rich flavors of citrus fruits, apples and pears layered with notes of butter and vanilla scented oak.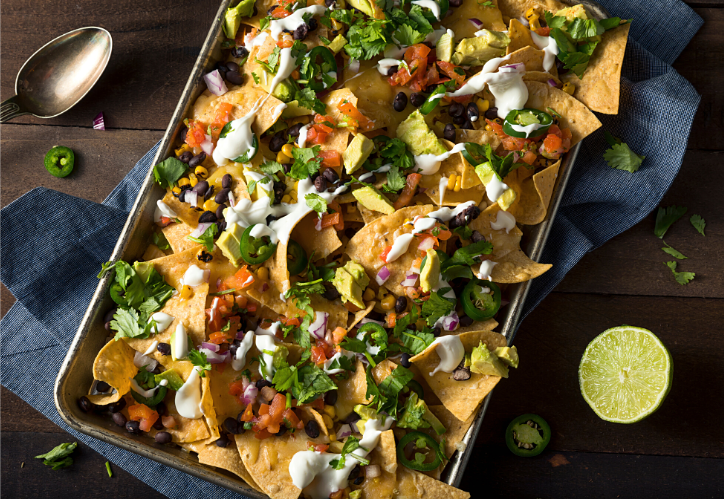 Nacho's – Nacho's have come a long way from just ground beef and cheese on some chips, and often now contain pulled pork, chorizo, ground turkey and spicy pico de gallo or home made guacamole!
Joel Gott Merlot – California – ($13.99 on sale!)
Lush and Versatile, with flavors of red plum, black fruits and raspberry paired with vanilla and subtle spices on the finish.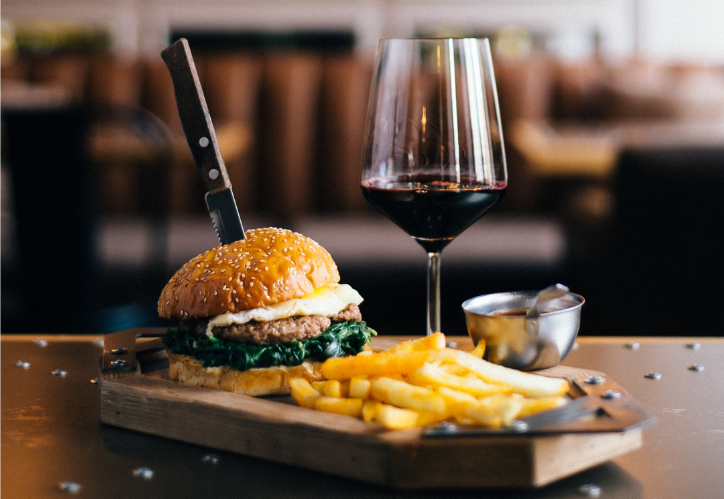 Burgers and Sliders – Score big when you serve a bold California Cabernet when serving hearty turkey meatballs, short rib sliders, or blue cheese angus burgers on game day.
Francis Ford Coppola "Diamond Label" Cabernet – ($13.99 on sale!)
This cherry scented Cab is a year round winner, and its full bodied flavors of cassis, espresso and vanilla bean make it a versatile and food friendly red!
Perfect all game long, this Game Day Sangria features fall fruits like apples and pears and a semi sweet red wine to keep it lively. Perfect for cheering on your favorite team:

Fall Game Day Sangria
Ingredients
2 Cups No Pulp OJ
6 oz Leroux Triple Sec ($9.99 on sale!)
2 Tbsp Honey
1 Cinnamon Stick
2 blood oranges, supreme
1 Granny Smith Apple, cubed
1 Anjou Pear, cubed
2 750ml Roscato sweet red Wine ($9.99 on sale!)
1 Liter Lemon Lime Soda
Directions: Mix OJ, Triple Sec and Honey in a pitcher and whisk to blend. Add fruit to mix and sit for 1 hour at room temperature. Add the Roscato, or other sweet red, and the Lemon Lime Soda and stir gently until mixed. Pour over ice and serve immediately!Find a location near you.